2022 Event Details
EVENT HAS MOVED TO THURSDAY AUGUST 11th due to forecast for August 9th.
Location: Lancaster Evangelical Free Church, 419 Pierson Rd, Lititz, PA 17543
Registration: Day of Event show vehicle entry is a suggested donation of $25. First 100 registrants are guaranteed a goodie bag with dashboard plaque.
Music entertainment will be provided by a DJ. Plus, many food trucks including: Bricker's Famous Fries, Lickity Split Ice Cream and Rad-ish.
Show cars must be parked by 5:45PM as judging starts at 6PM. Vehicles may arrive as early as 4:30PM.
Want to sponsor the event? Download this form or email Megan at marketing@uzrc.org.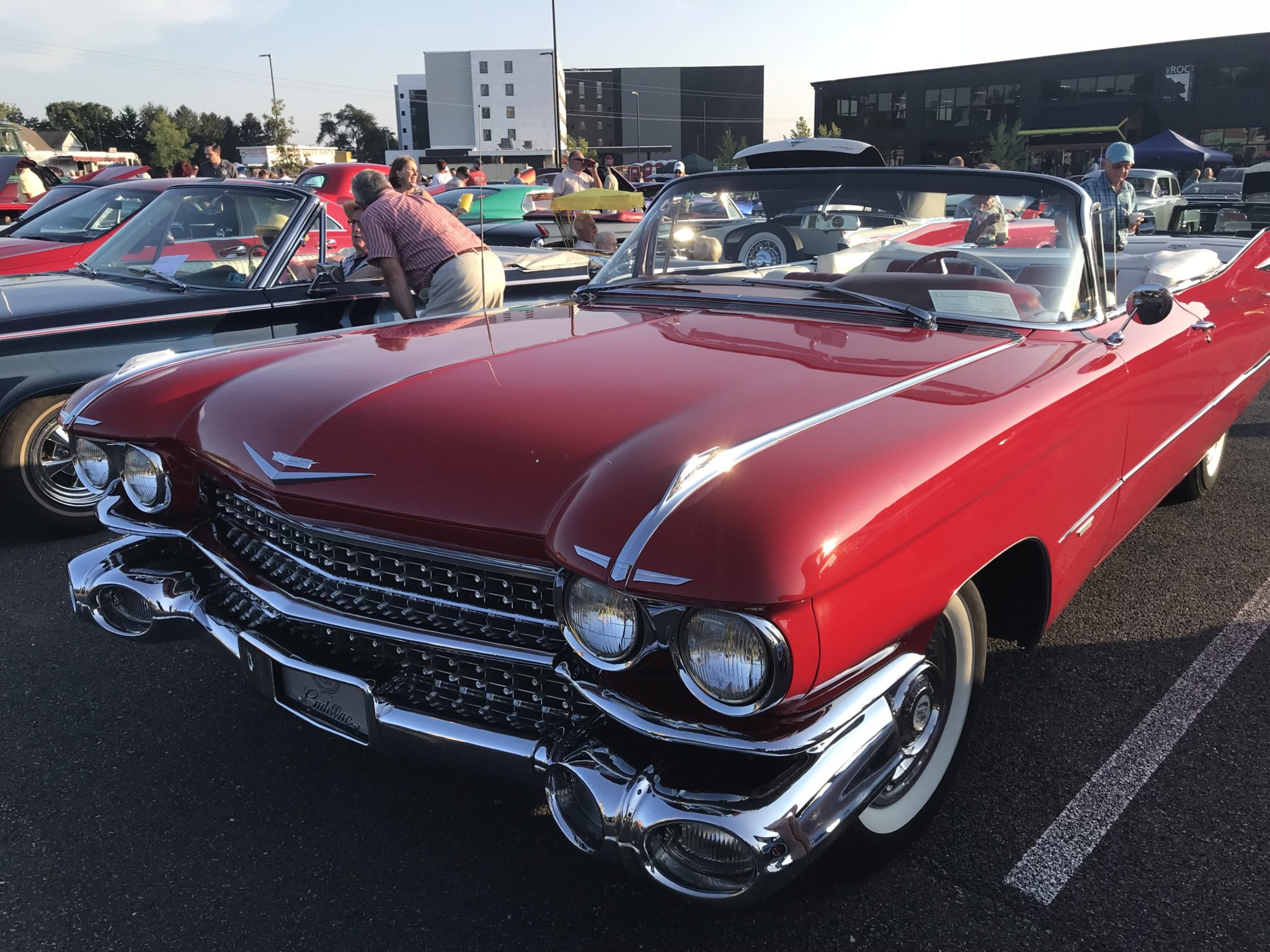 Thank You to our 2022 Sponsors
The Car Cruise raises funds for United Zion's benevolent care which provides resources enabling United Zion to continue the same quality of care and daily assistance, should a resident's own resources become inadequate to cover the full cost of care.
Platinum Sponsors
Silver Sponsors
Bronze Sponsors
Become a Sponsor for 2022
2022 Car Cruise Winners
Best Accessory – Jon Williams, G37 Infiniti, 2013
Best Use of a Flame – Duane Ober, Howe Fire Engine, Open Cab, 1970
Oldest Vehicle – Kent Rebman, Ford A, 1930
Best Engine – Don Spade, Ford Victoria, 1931
Most Unique Vehicle – John Gephart, Chevrolet Greenbrier, 1964
Best Exotic – John & Sandy Crave, Nissan 2007
Best Use of a Stripe – Cole Zimmerman, Chevrolet Chevelle, 1970
Best Use of a Fin – Peter Poneros, Cadillac Deville Convertible, 1964
Family Heirloom – Todd Harpel, Oldsmobile Cutlass S, 1968
Best Restoration – Don Spade, Ford Victoria, 1931
Best Racing Car – Mark & Melissa Petershelm, Chevrolet Nova, 1964
People's Choice – Kent & Donna Heiser, Chevrolet 3100S, 1954
Best Muscle Car (or Hot Rod) – Ken Harnish, Chevy Chevelle SS, 1965
Best Modern Performance – Rich Wallin, Chevrolet Z06 Corvette, 2019
Best Modified – Don Spade, Ford Victoria, 1931
Best Original – Gary & Beverly Henninger, Oldsmobile 442, 1969
Best Antique Car (before 1965) – George Swan, REO, 1934
Best Classic Car (1965-1975) – Lloyd Hertzog, Pontiac GTO, 1965
Best Interior – Linda Dowd, Dodge Royal Lancer, 1955
Best Theme / Paint – Don Spade, Ford Victoria, 1931
Best Motorcycle – Charles Sammon, Harley Davidson Fat Boy, 2000
Best Convertible – Don Grove, Ford AC Cobra, 1967
Best Truck – Duane Ober, Howe Fire Engine, Open Cab, 1970
Best Car – Bob Richard, Ford T-Bird, 1963
Chief Executive Officer's Choice – Keith Lehman, Ford Galaxie 500, 1959
Mayor's Choice – Linda Dowd, Dodge Royal Lancer, 1955
Best in Show – Mel Hurst, Chevrolet Corvette, 1966
Photos from Past Car Cruise Events
Frequently Asked Questions (FAQs)
If inclement weather, we will make the call by 12 Noon on August 9th and post the change of date on this webpage as well as our social media accounts. We will also send an email to all pre-registered attendees. The rain date is August 11th.

Yes, you can donate if you are not attending – either online or by mailing at check to United Zion Retirement Community Attn: Car Cruise 722 Furnace Hills Pk Lititz PA 17543. We will also have a place for donations at the event for those coming to see the vehicles.

We will have 3 food trucks: Bricker's Famous French Fries, Rad-ish and Lickity Split. Bricker's Famous Fries has been voted the #1 French Fry Truck by York Sunday News for the last 10 years. They have fresh cut French fries, chicken tenders and more. All made with all natural ingredients and using 100% soybean oil. Rad-ish is run by a trained chef who makes food to savor, to nourish, to make life fun again. This menu can include beans & rice, pork sandwich, taco tater tots and more. Just check out the rave reviews on their Facebook. Lickity Split has been scooping hand dipped ice cream since 1994. From milk shakes to sundaes, with flavors like Black Raspberry to Salted Caramel Truffle, there is something for everyone. Please note that all food trucks donate a portion of their proceeds to United Zion's benevolent care.

We ask that all show cars are parked by 5:45PM so the judges can start at 6PM sharp. We guarantee goodie bags and dashboard plaques to the first 100 entries. However, you can pre-register your entry online. You can arrive as early as 4:30PM.

You do not need to pre-register the vehicle you want to enter. However, we do such a minimum donation of $25 (cash or check) if you enter the day of the show. The first 100 to register are guaranteed to a dashboard plaque and a goodie bag.

The Car Cruise is open to the public for free. So come on down and enjoy some good music, tasty food and amazing vehicles.

If you want to pre-register but pay with cash or check, you can stop by our front desk for a form or email marketing@uzrc.org for the form that can be mailed in. Please note that we need your entry by August 1st.

Pre-registration will close on August 2nd.