Cedar Heights Features:
Four-story building with great views of farmland and North Lititz
10 unique layouts including two-bedroom, one-bedroom and den, and one-bedroom apartments
6,800 square feet of common space including new cafe-style dining option and a well-equipped fitness center
Connected to all other campus amenities and levels of living
Ready to Learn More About the Newest Senior Living Apartments in Lititz?
All Cedar Heights Apartments Will Include:
Balconies or patios
Spacious bathrooms with low threshold showers
Open layouts that maximize living space
Beautifully appointed kitchens
In-unit washer and dryer
Dishwasher
Luxury vinyl plank flooring
Easy access to and use of community amenities
24-hour emergency call system and optional check-in program
Scheduled housekeeping services 2x per month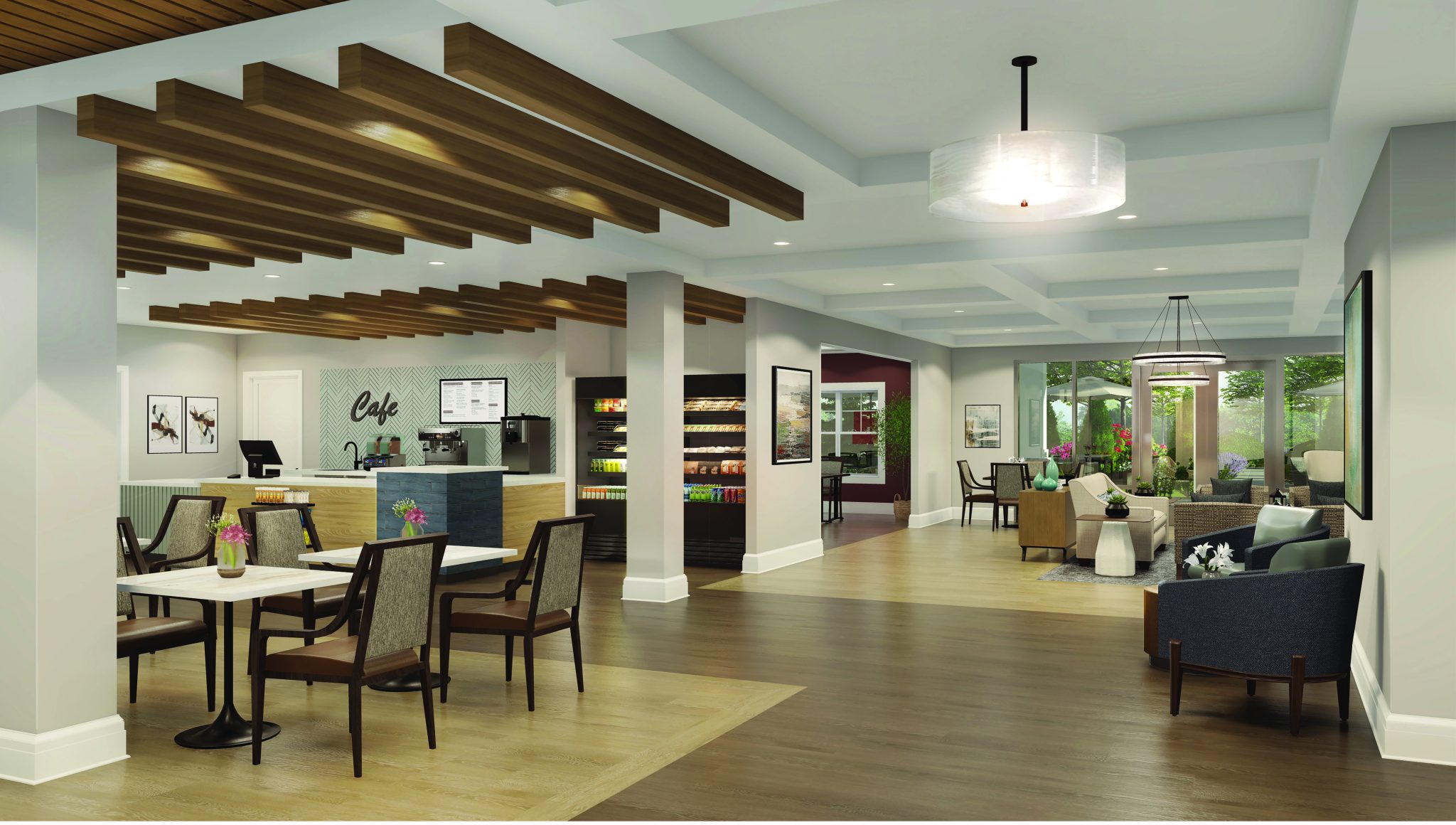 Retire Your "To Do" List
How would you live if you didn't have to worry about…
No More
Home Repair
No More
Feeling Alone
No More
Lawn Care
No More
Uncertainty
…and never shovel another inch of snow again.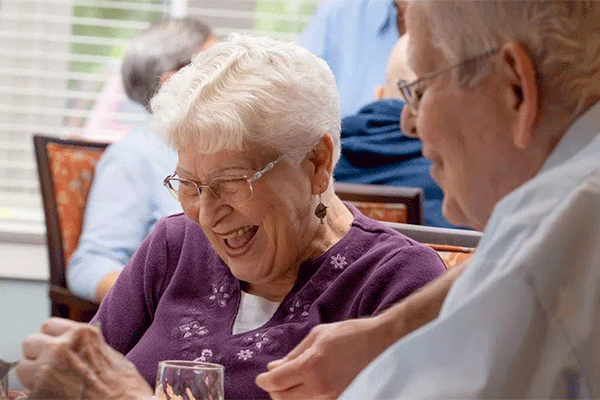 Everybody is so kind, I can just relax and be myself.

~ Jackie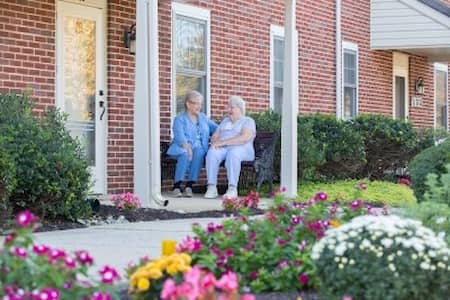 We love our cottage and neighbors. We love it here! Praise the Lord!

~ Faye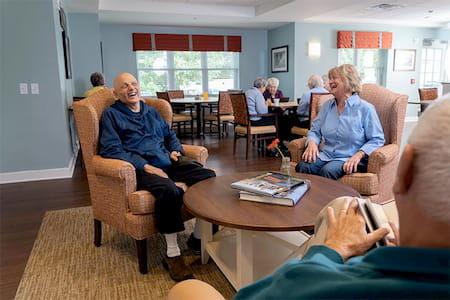 "Our life has given us greater independence, less work, less expense, and more activities, all surrounded by a caring and supportive staff and great neighbors. We welcome all to join us."

~ Nino
Frequently Asked Questions
United Zion Retirement Community in Lititz, PA provides a retirement village/neighborhood of single-floor senior homes for people 62+. They're sometimes also called "retirement cottages." Independent Residential Senior Living in general is suited to individuals or couples who want to keep a vibrant lifestyle, while escaping the burden of home maintenance. Helpful services like housekeeping, grounds care, and on-call maintenance are provided for residents. Learn more.

Located in Lititz, PA (Lancaster County), United Zion offers an easier lifestyle, allowing you time to pursue special interests. Choose from cottages in our neighborhood or senior independent living apartments. As a Life Plan retirement community (aka "Continuing Care Retirement Community"), we provide the security of priority access to personal care and healthcare services for a short-term rehab need or for ongoing care in the future. With over 110 years of service to Lancaster County, generations have been coming to us for the quality services and the family atmosphere they expect from a small, friendly retirement community.

Our independent senior living cottages include a variety of services:

Maintenance of the interior, exterior, and provided appliances
Most utilities including water and sewer
Real estate taxes
Housekeeping
Emergency response call system
Grounds care
Trash removal
Planned activities
Scheduled group transportation

Plus, there are plenty of on-campus amenities such as the:

Library
Fitness center
Community room
Other common areas
Hair salon
Sunrooms
Game rooms
Gift shop
Chapel

If you're looking for a independent senior living retirement community in Pennsylvania, you should definitely consider United Zion in Lancaster County, PA. Note that residents of United Zion Retirement Community must be 62 years of age or older when they move in (if applying as two applicants, one of the applicants must be at least 62 years old). Learn more about us or call (717) 627-8421 to find out why United Zion could be the right place for you!

The first step is to submit an application (which you can fill out online here) to see what best fits you financially. Submitting an application is free. Next, let us know what types of units you are most interested in.

If you're looking for the timeliest access to the next available senior cottage, apply to our Future Resident Priority List. While the list does require a $1,000 deposit, which will be applied against your entrance fee, the benefit is that individuals on the priority list are notified of the opening first. That's why individuals or couples thinking of a retirement community (even if a few years into the future) should consider joining our Future Resident Priority List. The waiting list for an open unit can take anywhere from 2-5 years, depending on the type of unit desired. Call us at 717-627-8421 with questions or to get on the list.

In both our independent living cottages and apartments, United Zion Retirement Community welcomes the use of additional support from family, friends, or outside service providers to facilitate one's independence as long as possible. We encourage conversations about your specific needs and how our services may be able to meet them.

United Zion focuses on the individual needs of each person, including memory support (including for those with Alzheimer's), regardless of which level of living they reside. We are an integrated community when it comes to dementia care, so we do not offer a dedicated or secured memory care unit. Individual circumstances may require additional caregiver supervision or transfer to Personal Care or Healthcare to ensure that the appropriate support will be available. Current technologies are also used at the main building to enhance the safety and security of individuals displaying a potential to wander.

Residents of United Zion Retirement Community must be at least 62 years of age at time of residency. If applying as two applicants, then one of the applicants must be at least 62 years old.

All units are refurbished before you move in, including new flooring and paint of your choice. Our most recently built senior living apartment units were opened in the Fall of 2018.

In Personal Care (commonly referred to as Assisted Living), there is 24/7 staffing to help with activities of daily living (which include things like medication management, meals, bathing, and incontinence care). For Residential Living, it's living independently in your own private cottage or apartment. Independent residential living means you can forget about tasks like home maintenance, home repairs, ground care, snow shoveling, and other burdens that come with home ownership.

Residents of our cottages (and our senior independent living apartments) enjoy knowing they no longer have to deal with things like home repairs, home maintenance, yard work, snow shoveling, and other burdens of home ownership.

Residents appreciate the on-campus amenities, including things like:

Dining
Chapel services
Art gallery
Fitness center
Game room
Billiards
Hair salon

Social events make staying active easy! Events and groups include:

Bingo
Trivia
Prayer group
Bible study
Volunteering
Educational speakers

Plus, residents have peace-of-mind for the future. They receive priority access to our supportive care services, including short-term rehab and long-term care.

Entrance and monthly fees vary depending on the type and size of residence (ex. senior independent living cottages versus apartments). See available cottages, request a brochure, or contact us today!

While Medicare and Medicaid don't help cover the cost of Residential Living or Personal Care, United Zion's Healthcare Center does accept Medicare for short-term rehab and Medicaid for long-term nursing care.

After the entrance fee, there is a recurring monthly fee that covers:

Water
Gas
Electric
On-campus activities
Scheduled group transportation
Property taxes
Maintenance
Housekeeping
Grounds care

Payments can be directly deducted from your bank account or can be paid by check.

No. United Zion's Senior Residential Living is not tax deductible.

United Zion is considered a Type C contract Life Plan Community. We offer a standard plan, a 50% refund plan, and also a modified plan. Call us at (717) 627-8421 to learn more about these options.

United Zion is Type C community, so rates are dependent on the care level. However, you do have priority access to additional levels of care should you need it in the future. A benefit of a Type C community is the lower entrance fee and lower Residential Living monthly fee, than communities offering Type A (Lifecare) or Type B.

We do not offer short-term senior cottage rentals at this time.

Usually the time period from when the application is submitted until the move-in date is 2-5 years. That's why we recommend sending in your application (which can be done online here) before you are ready to move into a senior home. There is zero cost for applying to United Zion, which you can do online here or call (717) 627-8421 today for an application.

You can apply online right here at any time. It can often take anywhere from 2-5 years for the cottage to come available. That's why we recommend applying for a senior cottage as soon as you know that United Zion is the right place for you. There is no cost to applying at United Zion; you can apply online here or call (717) 627-8421 for an application today!

At United Zion, there's truly something for everyone. Residents love the on-campus amenities, such as:

Dining
Chapel services
Art gallery
Fitness center
Game room
Billiards
Hair salon

It's easy to stay active with all of the social events and group activities that happen at United Zion. For example:

Bingo
Trivia
Prayer group
Bible study
Volunteering
Educational speakers

The Lancaster Amtrak train station is 20 minutes away, which gives you rail access to Washington DC, NYC, Harrisburg, Pittsburgh, Philadelphia, and many others. The regional Lancaster Airport is only 15 minutes away, Harrisburg International Airport is less than an hour's drive away, and both Philly International Airport and Baltimore/Washington International Airport (BWI) are within a 1.5-2.5 hour drive.

Definitely! We're blessed to have multiple hotels in the Lititz area. The closest to us is Hotel Rock Lititz. Contact us about discount rates for family members and residents.

Yes! Your guests are welcome to spend the night when they visit!

As long as the stay is under 30 days, your children or grandchildren are welcome to stay with you in your cottage for an extended time period.

There are so many things to do in Lititz and Lancaster County that go beyond your typical Amish tourist attractions! Lititz itself offers many small shops, fantastic restaurants, museums, art galleries, hiking trails, and more. Looking things to do when the grandkids visit your Lancaster County home? Check out this list.

Visit Discover Lancaster or LancasterPA.com for even more fun ideas!

We offer restaurant-style and grab-and-go dining. Affordable meals and flexible packages (you can purchase a meal card in various amounts to suit your specific needs).

If you want additional levels of care, you can meet with the Residential Living social worker to determine your needs and to get support for the transfer.