United Zion Retirement Community in Lititz, PA provides memory care support (also known as dementia care). Our staff is trained in caring compassionately for those with dementia and other cognitive disorders, including Alzheimer's. Their training includes Montessori, GEMS, and other programs. Enriching memory care programs are personalized to increase engagement with meaningful activities. Team members work to understand the individual resident's history, likes and dislikes, interests, hobbies, and needs.
Contact Us »
Our Personal Care and Healthcare Center in Lititz (Lancaster County, PA) provides supervision, as well as a social worker and chaplain to support both the family and the resident.
Staff assists residents with daily living activities, such as gentle reminders about what to wear, medication management, eating, grooming, and much more.
The interior design of our memory care center considers the needs of those with dementia.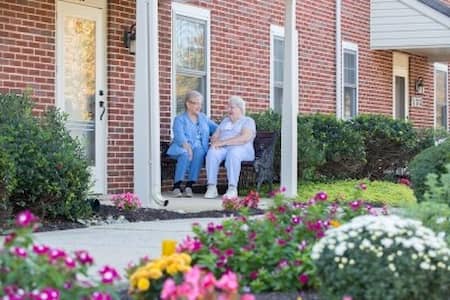 Learn About our Memory Care Services in Lancaster County