You're invited to support local seniors by joining in the nonprofit mission of United Zion Retirement Community. Giving of your time, expertise, and finances impacts the local community in a significant way. All United Zion residents enjoy high-quality services, whether or not their care needs have outpaced their ability to pay.  This unreimbursed cost averages $150 per day per person for those that need that help. Won't you consider sponsoring a day of care?
To help United Zion in providing superior quality services based on Christian principles, just click on the "Donate Online" button below or write a check out to "United Zion Retirement Community" and send it to 722 Furnace Hills Pike, Lititz, PA 17543. Want to make a larger impact with planned giving or have a question? Please give us a call at 717-627-8421.
Ways to Donate
Where Needed Most
Donations that arrive without any designation will be applied where it is needed most. This gives United Zion the most flexibility in using the funds.
Caring Fund
All United Zion residents enjoy high-quality services, whether or not their care needs have outpaced their ability to pay. Your gift to the Caring Fund helps United Zion cover the almost $2 million in unreimbursed care we provide annually to individuals who have found themselves unable to pay. We value your partnership in meeting these needs!
Caregiver Fund
Frequently, appreciative residents and family members desire to recognize the care and attention employees provide. Though our policies do not permit tips or gratuities, recognition is possible through The Caregiver Fund. Gifts to The Caregiver Fund provide resources for special employee events, holiday gifts, and recognition gifts to all employees. Funds are also used to provide scholarships for continuing education, service awards and emergency funds for an employee's unexpected health or family needs.
Capital Improvements
United Zion Retirement Community is planning for the future by enhancing its modest yet well-appointed facilities to meet the changing needs of residents and their families. We just completed a major renovation and expansion to our building which converted Healthcare Center to all private rooms and to a neighborhood model of care. Other slated facilities enhancements include updating Personal Care's dining room, chapel, group activity spaces, the lobby and reception area. Your gift designated for capital improvements helps improve daily life for residents and the team members who serve them.
Planned Giving
Please consider United Zion Retirement Community in your will and other approaches to planned giving. United Zion offers a variety of simple ways to support our mission, while receiving current income during your life and that of a spouse or family member.
To help you make these easy arrangements, United Zion has partnered with Ambassador Advisors, LLC, a financial and stewardship planning firm in Lancaster that specializes in helping individuals and non-profit organizations do more with their financial resources.
For information on the tax advantages of planned giving to United Zion Retirement Community, please contact Bernie Bostwick (CAP®, ChFC®) at Ambassador Advisors: 717-560-6675 or  BBostwick@ambassadoradvisors.com.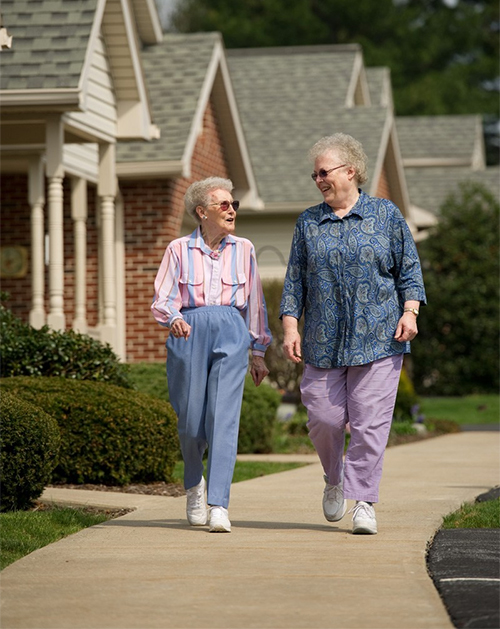 Help Support Us While Eating Delicious Food!
Already, our friends at the Knight and Day and Park City Diners have contributed over $500!
Pick up a free "Share Our Success Card" at the Community Life Center bulletin board in the main entrance lobby
Enjoy delicious meals at either the Knight and Day Diner or the Park City Diner any day of the week
Show the Share Our Success Card when paying your bill and United Zion will receive a 10% of the bill.
There is no expiration date, use the card at either restaurant as much as you like and every time you will be supporting quality services for older adults!
Pick up an extra card or two for your friends and family!
Invite your family and friends to join you and help us continue the place "where loving and caring walk hand in hand"!
View Program Flyer