You are invited to our first ever Rock-a-Thon. We hope you and your family will come out and support our resident rockers! The residents will be rocking away in their rockers Thursday September 29th from 10am-2pm. They will be rocking to raise money for Benevolent Care. Please consider sponsoring a resident rocker!
Elvis will be performing from 11AM – 2PM. So our campus will be really rocking! 
We will also have several fun activities including s'more making and face painting just to name a few! We will have baked goods and soft pretzels for sale along with an ice cream Sundae bar! Come out and build your own Sundae!
Plus, we will be roasting a pig. There will be a pork sandwich meal available for purchase to enjoy here or take home. Tickets will be available to purchase in advance from the front desk.
All proceeds from this event will go towards benevolent care at United Zion, which helps those that no longer have the financial means to afford the full cost of their care. Last year, United Zion gave out over $2.4 million in benevolent care.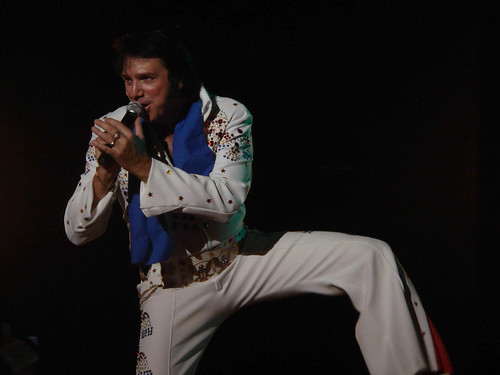 Frequently Asked Questions (FAQs)
We move the event inside to Trinity Gathering Place and Heart of the Home Chapel.

We encourage you to purchase your meal in advance so we can ensure a meal is available for you. However, we do plan to offer meals at the door as well.

We are still working on those details. However, it will be slow roasted pig (just like a luau) that we will be pulling to create pulled pork sandwiches.

Elvis starts at 11AM. He ends at 2PM but there will be a break in between sets. He will perform "A Tribute to Elvis" and a set of oldies. There is no cost to see Elvis perform although we encourage you to leave a donation in the donation buckets by the rockers. So get ready to dance or bring your lawn chair to enjoy the music.

For more information on Elvis, check out Jeff Krick.

We will have a list of residents that will be rocking so you can contact them to show your support. Residents will be reaching out to family and friends to get their support. We will also have donation jars for each rocker at the event.

Residents will start rocking at 10AM and will go to 2PM.

Yes, we will have pulled pork meals, ice cream sundae bar and bake goods for sale.

Ice cream – $2 for just ice cream, $3 with toppings

Popcorn bar with all the toppings – $2

S'mores Making Station – $2

Bake Good Sale – price dependent on item

Soft Pretzels – $2 each or 3 for $5