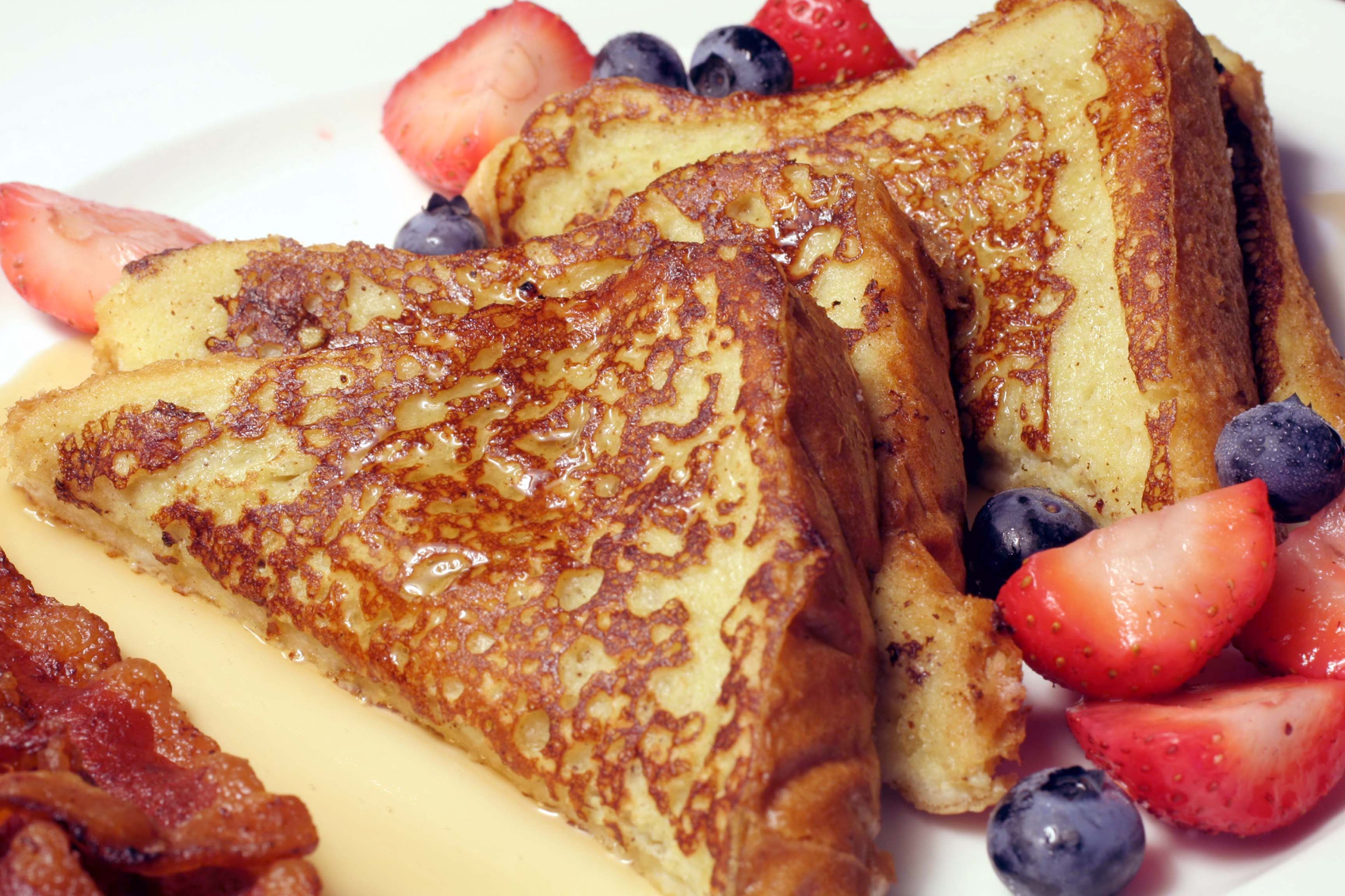 You're welcome to our monthly Sunday Brunch! Share great food and conversation with friends and neighbors in a warm, casual setting. Enhance your visits with those living at United Zion. Experience delicious offerings focused on a featured theme.
When:
10:30am to 1:00pm
Where:
Community Room, in the lower level of the main building
Cost:
$12/person All You Can Eat
$9/person Single Serving
*Tickets must be pre-purchased no later than the day before the event. Call 717-626-2071 or stop by the Front Desk to purchase. In the event of extreme weather, the event may be cancelled.
2017 Brunch Calendar dates and themes:
May 28– Waffle Bar
June 25– Fruit Spectacular
July 23– Holiday Brunch
August 27– Eggs: How Many Ways?
September 24– Meat Galore
October 22– Omelettes
November 26– French Toast
May 28, 2017 Brunch Menu
Waffle Bar with Toppings
Cauliflower Mock Potato Salad
Tater Tot Breakfast Casserole
Sausage
Orange Fluff Dessert
United Zion Art Gallery Features Artist of the Month
The Art Gallery at United Zion Retirement Community, Lititz, is pleased to present the work of Jonathan C. Bond. Bond draws inspiration from the rustic scenery of northern Berks County and his travels throughout Bucks and Chester Counties. His paintings reflect the awesome sunsets and atmospherics of the Kittatinny Ridge and iconic farmsteads of Pennsylvania Dutch Country.
Bond works primarily in oils, most often on wood panels, and occasionally on scraps of cardboard when preparing studies or sketches. He has exhibited in countless juried shows and has been awarded many honors for his work. His art adorns homes, businesses and churches throughout eastern Pennsylvania. 2017 marks the 43rd year of his profession as a painter and graphic artist. Bond estimates that he has painted nearly 2,000 original paintings and designed more than 30,000 graphics for signs, murals, garments, vehicles, and antique implements. Bond's art is held in collections throughout the United States; some of his original paintings will be on exhibit during the month of May at United Zion.
Visitors are welcome to visit his art studio and gallery in Kempton, Berks County. The converted tobacco barn houses more than 100 originals at any given time and offers scenic views toward The Pinnacle and Hawk Mountain. To learn more about the artist and his studio, please visit www.jonathanbond.com. For more information on the Art Gallery, please contact Alyssa Wojcik at awojcik@uzrc.org. United Zion Retirement Community is located at 722 Furnace Hills Pike, one and a half miles north of the square in Lititz.  The Art Gallery is free to the public and open daily 8am-8pm.
 Bond with two originals.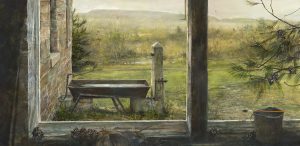 Title: Stillwater