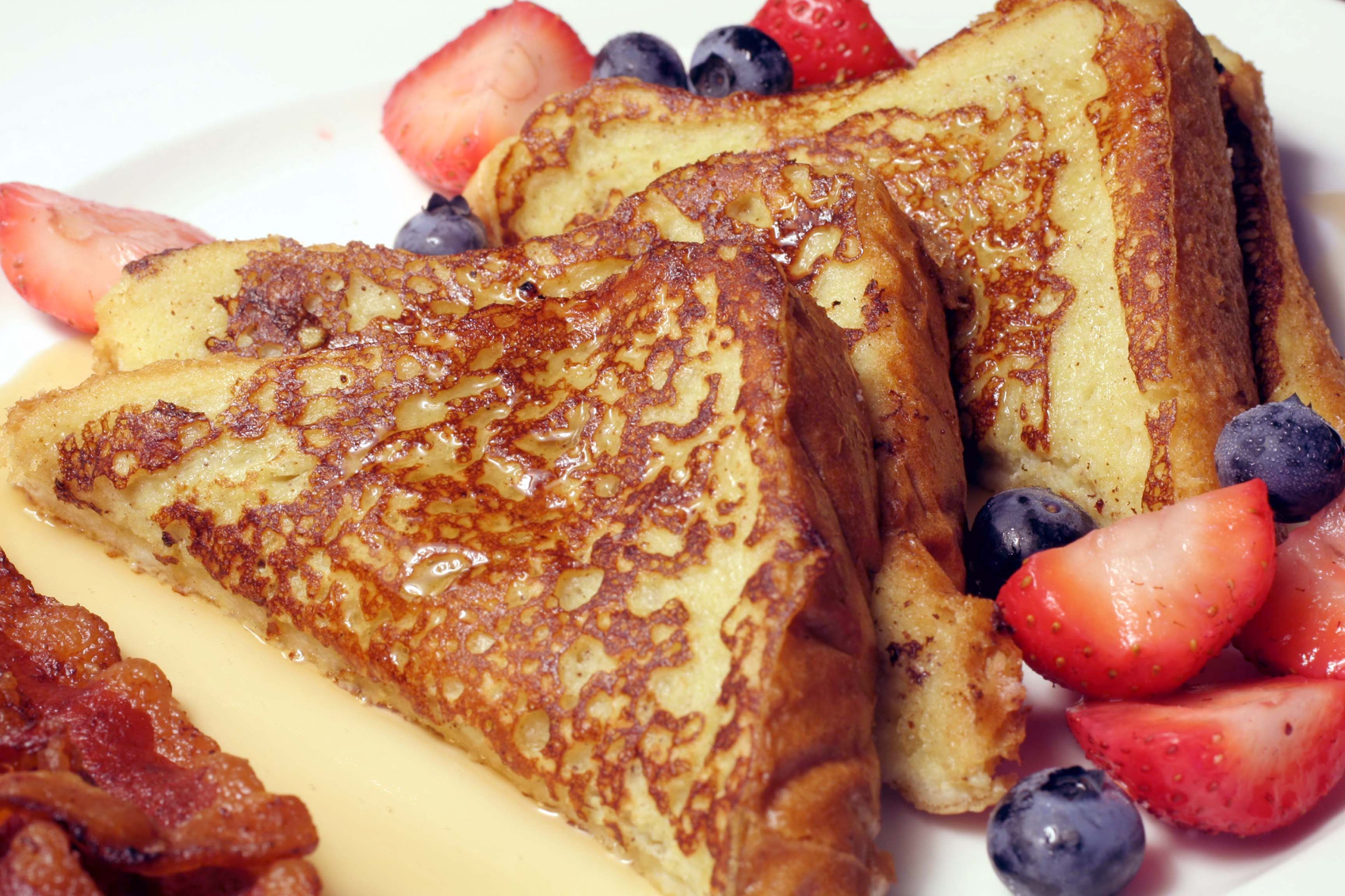 You're welcome to our monthly Sunday Brunch! Share great food and conversation with friends and neighbors in a warm, casual setting. Enhance your visits with those living at United Zion. Experience delicious offerings focused on a featured theme.
When:
10:30am to 1:00pm
Where:
Community Room, in the lower level of the main building
Cost:
$12/person All You Can Eat
$9/person Single Serving
*Tickets must be pre-purchased no later than the day before the event. Call 717-626-2071 or stop by the Front Desk to purchase. In the event of extreme weather, the event may be cancelled.
2017 Brunch Calendar Dates and Themes:
June 25– Fruit Spectacular
July 23– Holiday Brunch
August 27– Eggs: How Many Ways?
September 24– Meat Galore
October 22– Omelettes
November 26– French Toast
June 25, 2017 Brunch Menu
Grape Chicken Salad on Ciabatta Bread
Fruit Sandwiches
Cinnamon Spiced Fruit Sweet Egg Frittata*
*Frittata, which translates to "fried" in Italian, is a classic egg-based brunch dish. While it's similar to an omelet, crust-less quiche, and Spanish tortilla, the way a frittata is cooked is what sets it apart.
Fruit Granola Cups
Apple Fruit Donuts
French Strawberry Cake
Tropical Orange Smoothie
United Zion Art Gallery Features Artist of the Month
The Art Gallery at United Zion Retirement Community, Lititz, is pleased to welcome back local artist, Angie Smith.  Smith, who also exhibited in 2016, features nature-themed linoleum block prints.
"As a native of Lancaster County," Smith said, "I have been surrounded by the inspiring countryside my whole life. My art is often influenced by the unique beauty of the changing seasons within the landscapes of this place I call home."
Smith's preferred mediums are printmaking and painting, as she feels that there are endless possibilities for both processes. She states that she continues to be inspired by nature as she looks deeper into the raw simplicity of it.
The artwork will be on display throughout the month of June. For more information on the Art Gallery, please contact Alyssa Wojcik at awojcik@uzrc.org. United Zion Retirement Community is located at 722 Furnace Hills Pike, one and a half miles north of the square in Lititz. The Art Gallery is free and open to the public daily 8am-8pm.
 Smith with "Echoes of Nature".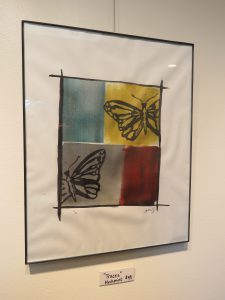 "Traces" by Angie Smith