February 2023
Oil Painter, Nancy Yunkin 
For the month of February, the Trinity Art Gallery is pleased to be showcasing Nancy Yunkin's Oil Paintings. Yunkin, a longtime Lititz resident, has enjoyed painting for years.
She was inspired to paint by her mother at a young age, and focused on art in high school. Art was eventually placed on the back burner to raise a family, but now that her children are grown, she has been making time to paint again ever since.
Besides high school classes and a few evening art classes at SKH, Yunkin is a self-taught artist. She believes that her talent is from the hand of God, the creator and not on her own. She has won numerous awards in high school shows and town fairs.
Two key pieces in this exhibit are Sunset Silhouette and Country Candlelight. Sunset Silhouette displays a contrast of dark and light. Yunkin painted this piece by watching an oil painting tutorial online. This was a challenge for her as the tutorial painted faster than she could keep up, she persisted through the challenge and turned it in to a beautiful piece of art. Country Candlelight is "something different" for Yunkin, she states that she "was challenged and had to do the table over several times till I liked it."
Come to United Zion Retirement Community to see Nancy Yunkin's artwork starting February 1st. The exhibit is open daily from 8AM to 8PM in the Trinity Art Gallery through February 28th.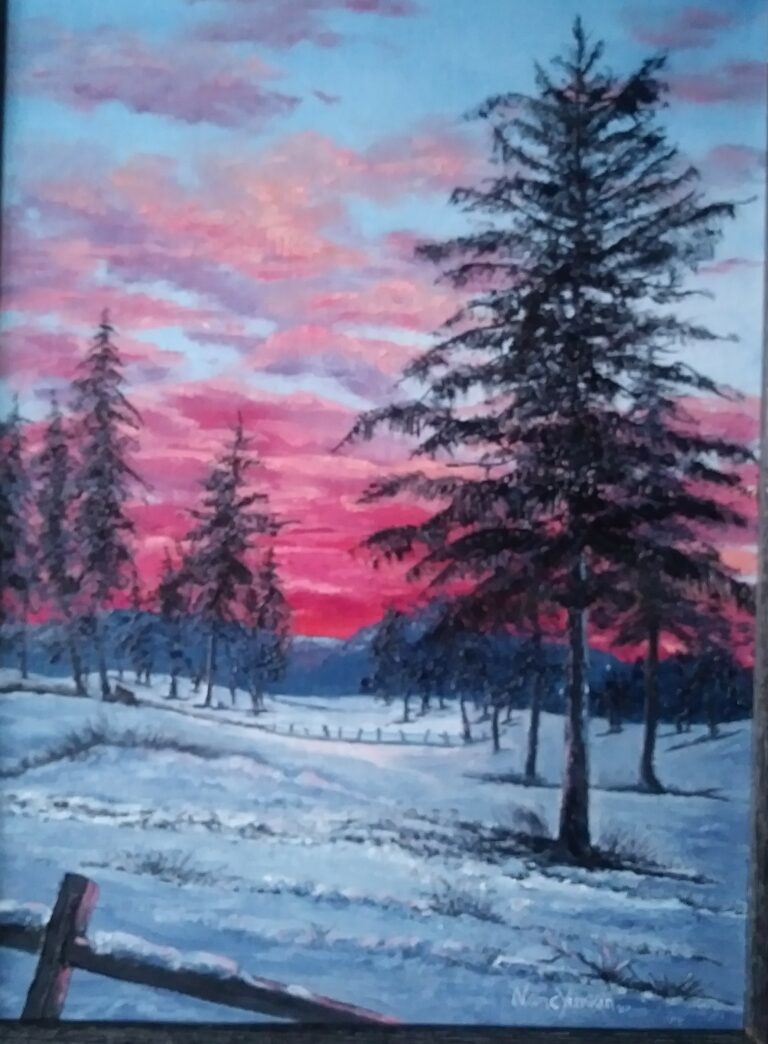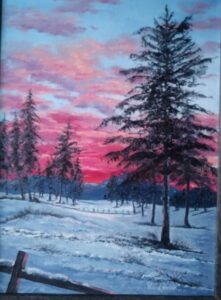 Oil Painting by Nancy Yunkin