Featured photographers are Wm Kline, John Rhodes, Robert Willems, Dave Kramer, Anthony Harnish, Lorraine Light, Bob Newell, Donald Kautz, Don Shenk, Jim Goudie, Cynthia Sperko and Rafe Knox. Subjects of the photographs will range from Lancaster County to wildlife, people to food. This diverse group of hobbyist and professional photographers includes retired ministers, software engineers and volunteer firefighters that all live here in Lancaster County. Their diverse backgrounds create a dynamic and intriguing photography show.
Donald Kautz is a Lancaster native, landscape photographer and Lancaster County history blogger. Kautz has expanded his work from landscape to include brightly colored artistic floral photography. In the exhibit, Kautz will be displaying, Conestoga Pastoral, from his collection of photos about the Conestoga River. He started photography at a young age but increased his focus on photography in the last few years.
Author and photographer, Don Shenk, continues to love the beauty of Lancaster County, which is the theme in most of his photographs and books. Shenk has been a photographer for over 50 years including time as a freelance photographer for LNP.
Cynthia Sperko is a personal branding photographer with a focus on food photography. She will be showcasing landscape, food and vintage railroad images.  Jim Goldie is a retired minister and volunteer photographer at First United Methodist Church in Lancaster City.
The Lancaster Camera Club has been a meeting place for professional and amateur photographers to share and inspire since the 1980s. The club hosts monthly meetings, along with a variety of special events including juried competitions, photos shoots, trips, workshops and lectures.
November 2021 – John Schmidt, Photographer
December 2021 – Stephen Leed, Painter
January 2022 – Resident and Employee Art Show
June 2022 – Lillie Fernback, Watercolors and Photography
September 2022 – Brenda Blank
October 2022 – Lynn Hocker
Please note: all Art Gallery visitors will be screened and are required to wear mask covering nose and mouth.
Interested in displaying artwork? Please contact us.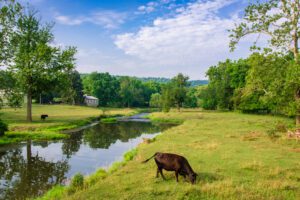 Conestoga Pastoral by Donald Kautz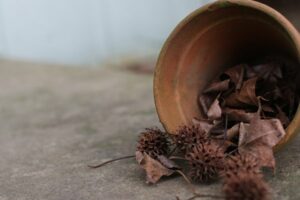 Beautifully Cracked by Wm Kline