By Forefront 
In March, we celebrate national nutrition month and the flavors of the world. Flavor is the combination of appearance, smell, texture, and taste. Flavors can provide excitement to eating as well as revive memories.  New dishes can serve as reminders about the importance of enjoying our meals together and savoring our food. By adding different flavors to our food, we can boost the nutrition and often reduce fat and salt.
This month, we are focusing on food from three different countries each on a separate continents.
Ethiopian foods tend to use a lot of different spices. Berber is a hot spice blend that often has up to 16 elements. Ethiopian food incorporates a lot of whole grains and vegetables. Try out this popular vegetarian dish, Beyainatu, which features veggies, potatoes and cabbage. This is dish often served with injera, a spongy sour flatbread, that is used in place of utensils. However, you can also serve it over basmati rice.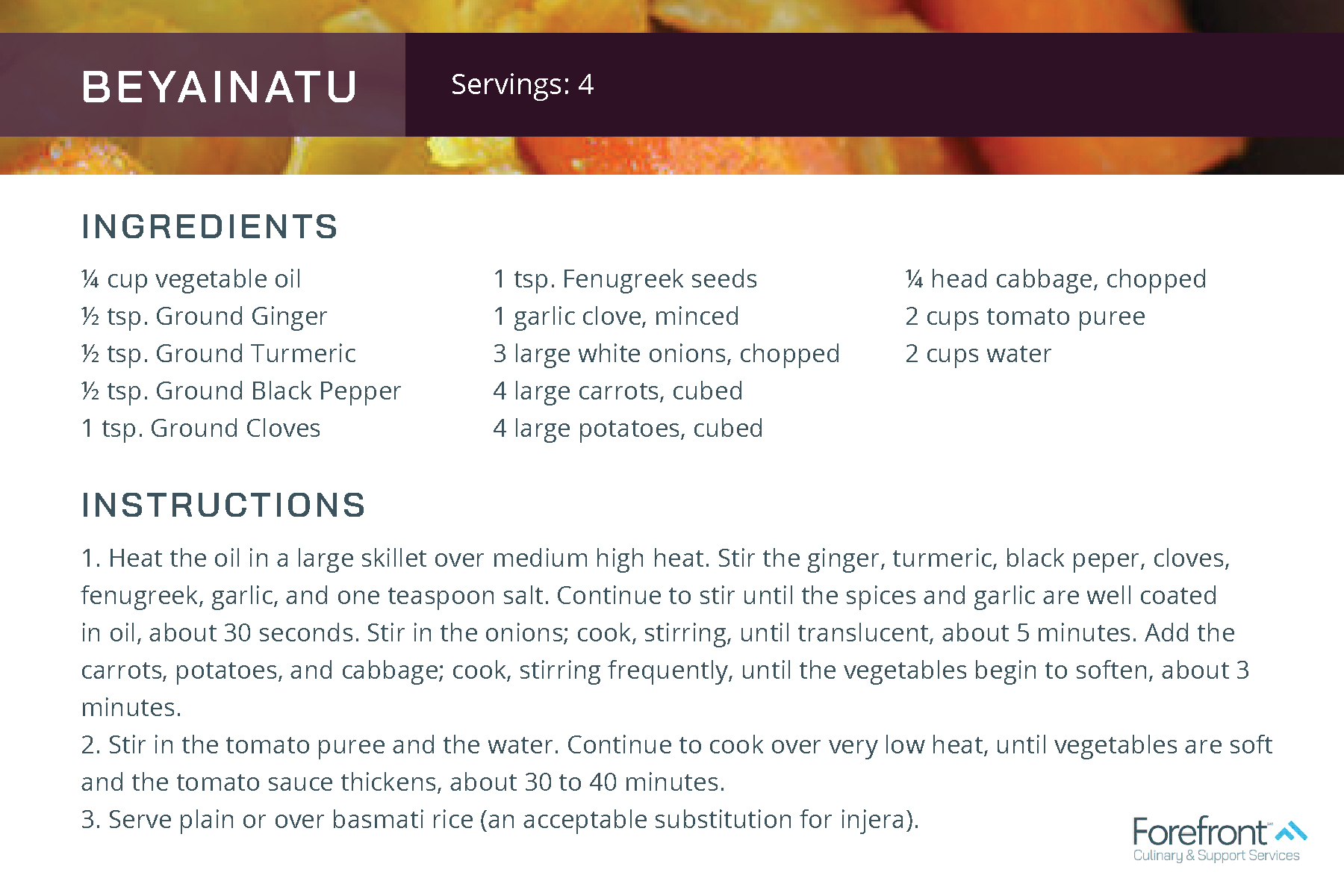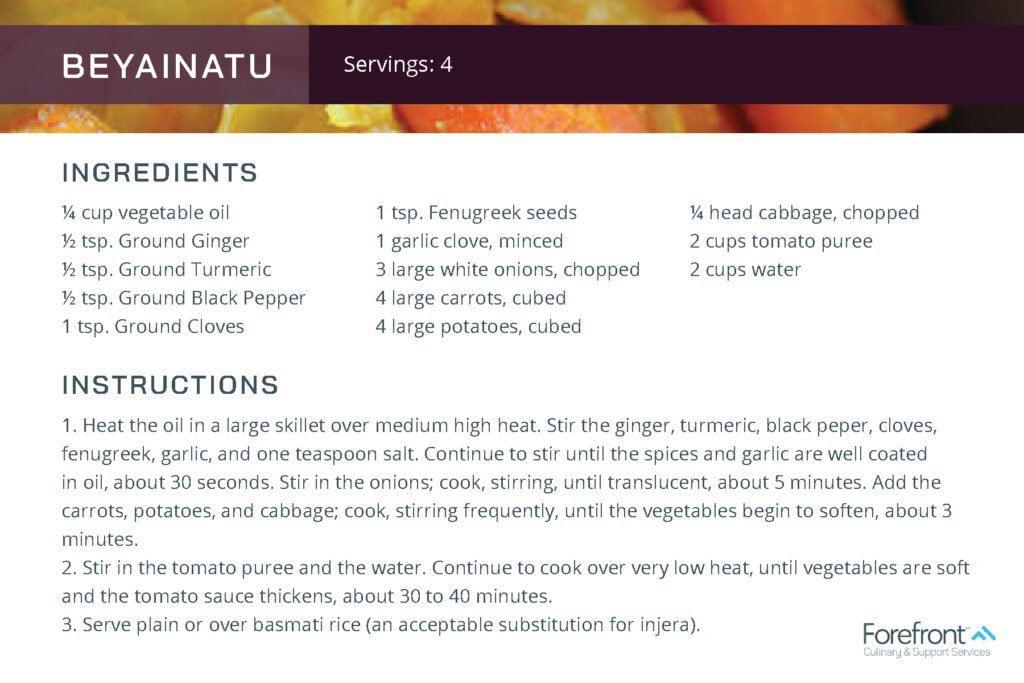 Icelandic cooking tends to include salt and garlic and very little sugar. They do enjoy fermented foods as well. Try out this Grilled Arctic Char recipe. A perfect light, healthy, summertime meal for the Icelander who prefers to be outdoors and active during the summer, when the sun shines around the clock.
Chileans focus on heart healthy eating, encouraging people to bake or grill their fresh seafood. Chileans enjoy razor clams, conger eels and mussels. The food culture has a heavy German influence so pork is also prevalent. Chileans eat legumes at least twice a week. A few common spices are boldo and merken. Boldo comes from an evergreen tree and is used similar to bay leaf. Merken is a smoked powdered spice made from the aji cacho de cabra (a pepper).
So what are you waiting for? You don't need to travel to faraway places to try new food. Just try out one of these recipes in the comfort of your own kitchen.
Need Help With Retirement Planning?